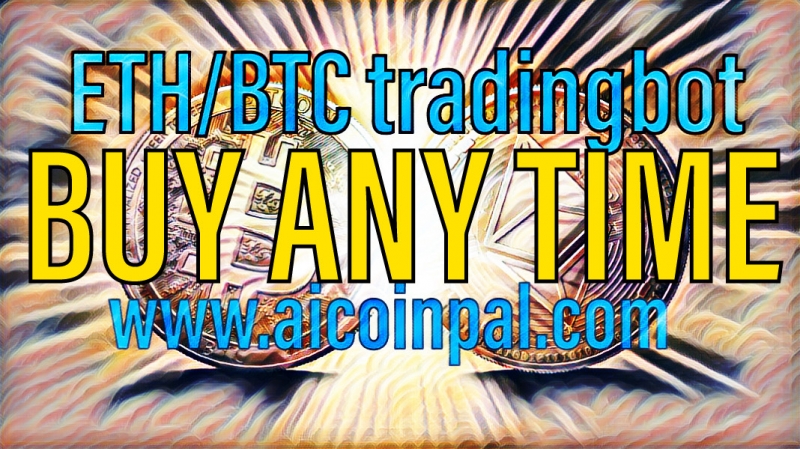 Bot price : 11.11 Eur
/ 90 Days
This is simple Manmade tradingbot group that is created especially for BTC hodlers. This group trades only ETH/BTC pair, that way lowering risk of being stuck in the deal and losing account USDT value because ETH and BTC ratio to USDT is very similar all the time.
ETH/BTC pair is 3 (third) largest crypto pair by volume and in 1st. pair when comparing crypto/crypto pair worldwide. That way it makes it best choice for BTC hodlers. 
This group contains Buy any time bot. As soon as deal reaches it target, bot is placing next deal no matter what. If price goes down, bot is using averaging to decrease buy price and close deal as soon as possible.
Max open deal: 1
Max capital per deal 100k usdt.
First buy 20% 
Averages down till -70% 
Manual buy ins with no limit.
A signal group is a group which is controlled by a trader or by a trading bot to manage trades to group's followers. Once you sign up to a signal group, you don't have to worry about making a trades or not, the owner or bot of the signal group will arrange and make trades for you. If you trust this signal group, you can use Aicoinpal to automate your trading and the group will make trades for you all the time 24/7